ACUPRESSURE HEALTH CARE SYSTEM
Leading Manufacturer and Exporter of Health care Products and Instruments for Acupressure , Acupuncture and Alternative Medicinal Therapies.
Acupressure Health Care System (ACS), an ISO certified company is the name of the concern which is fully devoted towards Acupressure , Acupuncture , Magnet , Pyramid , Sujok , Cupping , Hijama , Vaastu , Reiki , Massager , Yoga , Naturopathy and Alternative Medicine Therapies.

ACS is the one of most leading manufacturer and seller of Acupressure, Acupuncture , Magnetic, Pyramid, Sujok,Cupping , Hijama , Vaastu , Reiki , Massager , Yoga , Naturopathy & Alternative Therapy Instruments and Health care products. It has its own Research & Development Department which is managed by Highly Skilled technical Experts. Its product reaches to you only when they passes all test conducted by our quality control department.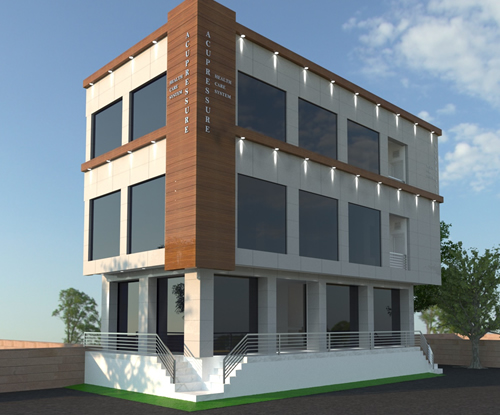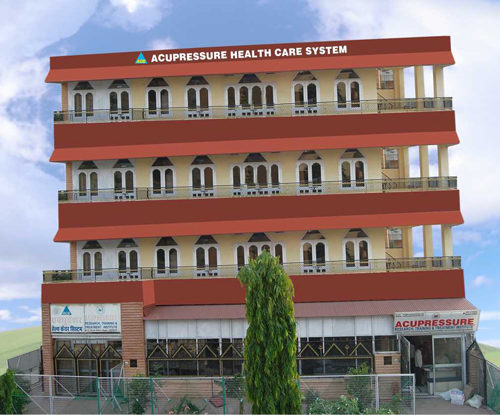 ACS is also into Publishing of Acupressure , Acupuncture and Alternative Therapy books & chart managed by a team of renowned authors. It has branches in major cities of India. We conduct free seminar & Treatment Camps all over India and abroad. Founder of ACS, Dr. B.R.Choudhary is professionally qualified and dedicated towards promoting Alternative therapies. He has been honored with many awards by well known organizations for his noble service for well-being of mankind in India & abroad. Free seminar and Treatment camps are conducted by us regarding acupressure and other therapies.

The zeal of learning and gaining more knowledge in the field of Alternative Medicine Therapies has inspired him to attend many seminars & conference about Indian systems of medicine & Acupressure therapy.

Acupressure is one of the oldest healing art in which fingers are used to press potent points on the whole body surface. Acupressure mainly focuses on relieving pain and discomfort as well as it responds to tension before it develops into a disease. When the key points of the body are pressed they promote the circulation of the blood and release muscular tension.

The goods are delivered through Post office, Courier and also by ship and the order is sent by the concern within 2-5 days after receiving the payment. The concern is authorized bulk exporter of Acupressure , Acupuncture , Magnet , Pyramid , Sujok , Cupping , Massager , Yoga , Naturopathy and Alternative Medicine Therapies products under export license # 1317507649.

You can consult to our team members between office hours (10:00a.m. to 8:00 p.m.). You can also mail us regarding our services at acs@acupressureindia.com
Acupressure / Acupuncture & Alternative Medicine Institute has offered comprehensive acupressure & alternative therapy trainings. This Institute is established under Acupressure Shodh, Prashikshan avam Shikshan Sansthan which is registered by the Rajasthan Government & Central Government. The Institute provides high-quality education that supports each student's professional and personal goals in a setting that encourages communication, respect, confidentiality and safety for everyone. As alternative therapies gain greater acceptance and recognition, the ancient hands-on practice of acupressure is becoming a vital part of the future of health care.
We are pleased to introduce our self as a leading institute of natural & alternative therapies that conducts various courses by following methods: (a) Regular (b) Correspondence (c) Camp (d) Internet.

These therapies, which are a part of Alternative therapy, due to their effective results are very famous and renowned now days.
By doing these courses one is not only contributing to himself & his family, but also the health systems of the whole world. On completion of these courses, following benefits can be gained. You can provide your services at any naturopathic treatment Hospital; you can establish your own center for treatment. Our institute can guide you for jobs. You can get instruments manufactured by ACS Company at a concession rate at your nearest ACS branch/Dealer.
Dr. B R CHOUDHARY (BALRAJ CHOUDHARY) B.Com, M.Com, Ph.D., is Founder & Director of Acupressure / Acupuncture & Alternative Medicine Institute. After completing his Post Graduation he works for Thesis in Acupressure & Alternative Medicine Therapies . He has done Ph.D in field of Alternative Medicine, and received it from MEDICINA ALTERNATIVE INSTITUTE (Affiliated to THE OPEN INTERNATIONAL UNIVERSITY FOR COMPLEMENTRY MEDICINES).
He founded this institute in 1995. After that he laid the foundation of good quality research, teaching & training in alternative medicine continuously. His mission is to make Alternative medicine more advanced, so that it can be reachable to each and every person. In this process he has started developing the digital lectures and software. He has written many books in field of Acupressure & Alternative Medicine Therapies (available on websites), and developed many Charts for Easy Understanding. And we all are thankful to him for these contributions.

Anil Choudhary (MBA), Managing Director ACS Company is well educated and talented person who always devoted himself in developing good quality health care equipment . and always encourages each & every team member in setting up his professional as well as personal goods with confidence and enthusiasm. Overall, the basic aim of our concern is to boost the health system of World by continuous serving the society.