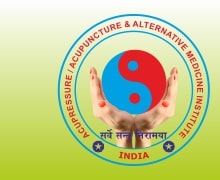 | | | |
| --- | --- | --- |
| | 01. ACUPRESSURE COURSES | |

| | | |
| --- | --- | --- |
| | 02. SUJOK ACUPRESSURE COURSES | |

| | | |
| --- | --- | --- |
| | 03. REIKI COURSES | |

| | | |
| --- | --- | --- |
| | 04. MAGNETIC COURSES. | |

| | | |
| --- | --- | --- |
| | 05. VAASTU COURSES | |

| | | |
| --- | --- | --- |
| | 06. JYOTISH COURSES | |

| | | |
| --- | --- | --- |
| | 07. YOGA COURSES | |

| | | |
| --- | --- | --- |
| | 09. ACUPUNCTURE COURSES | |

| | | |
| --- | --- | --- |
| | 10. ALTERNATIVE MEDICINE COURSE | |

| | | |
| --- | --- | --- |
| | 11. OTHER DIPLOMA COURSES | |

| | | |
| --- | --- | --- |
| | 12. AWARDS / ACHIEVEMENT | |

| | | |
| --- | --- | --- |
| | Comments | |

ACS - products are really enviroment friendlly I did Accupressure course from ACS research center. Its a great course. Right now I manage a center myself
- John Massey

I did Accupressure course from ACS research center. Its a great course. Right now I manage a center myself
- Matheus

Acupressure Course has given me an invaluable change to help others, making them happier & the dynamic method are a great boon to the field.
- Shravan Choudhary

I used ACS Mat for treatment. it is very comfortable to use and my health becomes good.
- ACS

I have completed course from Acupressure Research and training institute under P.P.Sharma. I understand it well.
- Durgesh

"Learning and exploring new ways with Acupressure Institute is really a marvelous experience. After this I am blessed by all round success."
- Dinesh

After doing Acupressure Course you can give treatment to your self and to other also.
- Anil Choudhary

I used ACS Mat for treatment. it is very comfortable to use and my health becomes good. ACS product are very best and effective for health.
- Bhomraj Choudhary

In every city there should be camp organize. Those who are new candidate do them practical - Theory should be practice or should be taught to them by Rakesh Sharma & B.R.Choudhary
- Parmod Kumar

Office services/Faculty/Institute/Classroom is good and excellent. Also provide services after the completion of course by whatsapp and health time.
- Sayed Anwar Ali

I am satisfy with your services and also recommended to my family and relatives
- Bapuji M Lakhe

This is very good camp Class, I learnt lot of things on meridian (Acu - Point ) topic - Thanks Sharma & B. R. Choudhary
- Suman Alwar

Shri. B.R.Choudhary course faculty provide by you there was lots of employment for us very very thankful.
- Sukharam Prabhakar

All the best whole of the training period 27 Jan 18 to 2 Feb 18 Become very dispend , Happy fully, Attractive and knowledge fully all the best every one. Arrangement was good, Books, Charts are excellent practical is sufficient
- Chander Pal Sharma

Thank you for conducting such a good camp
- Shrya Gadiya

Hello this is the new aannouasdhasdk
- Abhishek Sharma












Helpline: 94148-32852




Acupressure Research, Training & Treatment Institute

Description

Subscription : $50 or 2500


WHAT IS SOUND HEALING / THERAPY?

Sound Healing, through various techniques and technologies, is the educated and conscious use of the energy of sound to reach identified goals and promote wellness in the human system – including the expansion of consciousness. Sound Healing is founded on the premise that all matter is vibrating at specific frequencies. Science has proven that sound, or vibration, has a strong impact upon substance. More importantly, sound changes consciousness. Many ancient civilizations and modern indigenous cultures have used sound to heal and access higher levels of consciousness for thousands of years.

There are a wide range of techniques that utilize sound as a tool for change. The most common and basic use of sound is for meditation and relaxation. Chanting, toning and overtone singing are some of the most powerful methods for resonating sound throughout the body. The use of nature sounds and natural instruments, such as crystal bowls and tuning forks, have specific healing frequencies and harmonics. Drumming and rhythm are now used by corporations to release stress and build team consciousness. Shamanic drumming takes people into altered states of consciousness. Sound is now being using by clinical psychologists to help children with certain learning disabilities. Binaural beat frequencies are used to entrain people into very specific states of consciousness. Sound is used to alter brainwave states to help people with sleep disorders and facilitate creative expression. Listening to one's own root frequency enables an individual to create a more centered and grounded awareness within their life. Sound and music are also used to help with difficult life transitions, including birth and death. The medical community also uses sound and music in a variety of applications such as: during surgery to relieve pain, to break up gall stones and to relax muscles using ultrasound. Doctors are now finding the resonant frequency of organs in order to help vibrate them back into a healthy state. Perhaps most exciting is cutting-edge research that shows how sound might be used to disintegrate diseases such as cancer.

Prospectus

SOUND THERAPY : is effects of low frequency sound and vibration on human health and wellness. sound therapy is considered to be one of the most advanced methods available today for dealing with various diseases and disorders. Healing with sound is way to treat your illness from the comfort of your own home. If you also use conventional therapy to cure your disease or disorder, sound healing can greatly assist you in the healing process.

NAME OF COURSE :

Diploma in Sound Therapy (D.So.T.)

QUALIFICATIONS :

Secondary or equal or Practical experience in sound therapy.

AGE :

Minimum 18 years.

SUBSCRIPTION :

Rs. 2500 (For India) or $ 50 (For Foreign). Correspondence & Internet

Rs. 5000 (For India) or $ 100 (For Foreign). Regular & Camp

Local training charges will be extra.

REGULAR :

At Jodhpur Institute or authorized centers.

DURATION :

One month, (15 Days Daily 1 to 2 hours theoretical, practical & 15 Days Self Practice)

CORRESPONDENCE :

You can do it at home. Our institute will send you the Books, Chart, Instrumet. After completion of course, one test will be conducted. Question paper along with an answer sheet will be sent to you & you have to deposit the answer sheet for getting your certificate.

BY INTERNET :

You can do this course by internet also. We can provide you the study material / lesson on your E-mail ID & you can clear your doubts through E-mail.

DURATION :

Two Month for Internet / Correspondence

BY CAMP :

1 week (5 Day) special workshop, Theory & Practical with study material.

NOTE: 1. This course can be done both in English & Hindi Medium. 2. Course can be done regular, by correspondence, by Internet or in camps. 3. Your one photograph, education certificate & experience certificate are to be attached with the application form. 4. You will be given a certificate after completion of course. 5. Fee can be paid by D.D./ Deposit of Cash/ Cheque in any AXIS Bank branch, to Acupressure Research, Training & Treatment Institute, Jodhpur A/C. no. 057010100177573. 6. Boarding & Lodging facility will be provided at own self expenses. 7. If you are interested in Practical classes (for internet & Correspondence) the facility is provided at our Jodhpur center for five days on extra subscription rupees 2500 (For India) & $ 50 (For foreign) 8. Charges for instruments, literature, chart & books will be extra for regular course.

Main features of this course :

You can become therapist.

You can get job/service in any naturopathy hospital or alternative treatment therapy Center.

You can Consider Sound Therapy as your profession..

You can help your family as well as others by treating them free of cost.

World health organization of Geneva has approved this system.

You can get an award/Appreciation Certificate if your work is excellent in this field.

SYLLABUS :

History of Sound Therapy

Introduction of Sound Therapy

Importance of Sound Therapy.

Principle of Sound Therapy

Human body & Sound Therapy

Nature of Sound Therapy

Traditional use of Sound Therapy.

Treatment System by Sound Therapy.